Collect your heroes, build your teams and defeat your enemies in the many realms of the HeroClix world.
A collectible miniatures game where players pit their favorite comic book superhero and villain characters against each other  in the ultimate game of  "what if". This is a tactical combat game where you put heroes and villains from your favorite comics, movies and TV shows in head to head  combat.  With thousands of characters to choose from and maps of terrain from all over the universe, who knows where HeroClix will take you.
Come be the hero you've dreamed of or the villain of your nightmares.
Every Sunday at 6:00 P.M.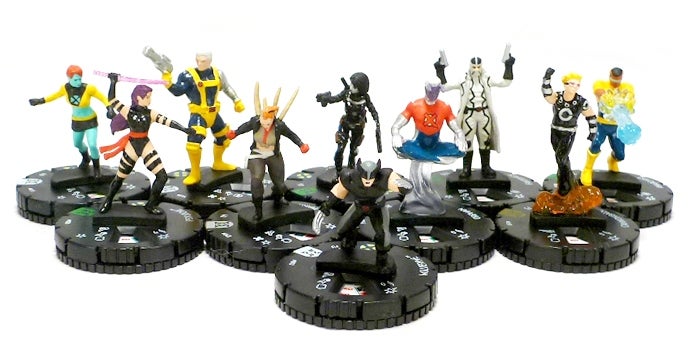 How to Play Heroclix