Take on the role of a canny fighter hacking through enemies with an enchanted sword, a powerful sorceress blessed with magic by the hint of demon blood in her veins, a wise cleric of gods benevolent or malign, a witty rogue ready to defuse even the deadliest of traps, or any of countless other heroes. The only limit is your imagination!
The Pathfinder Roleplaying Game puts you in the role of a brave adventurer fighting to survive in a world beset by magic and evil!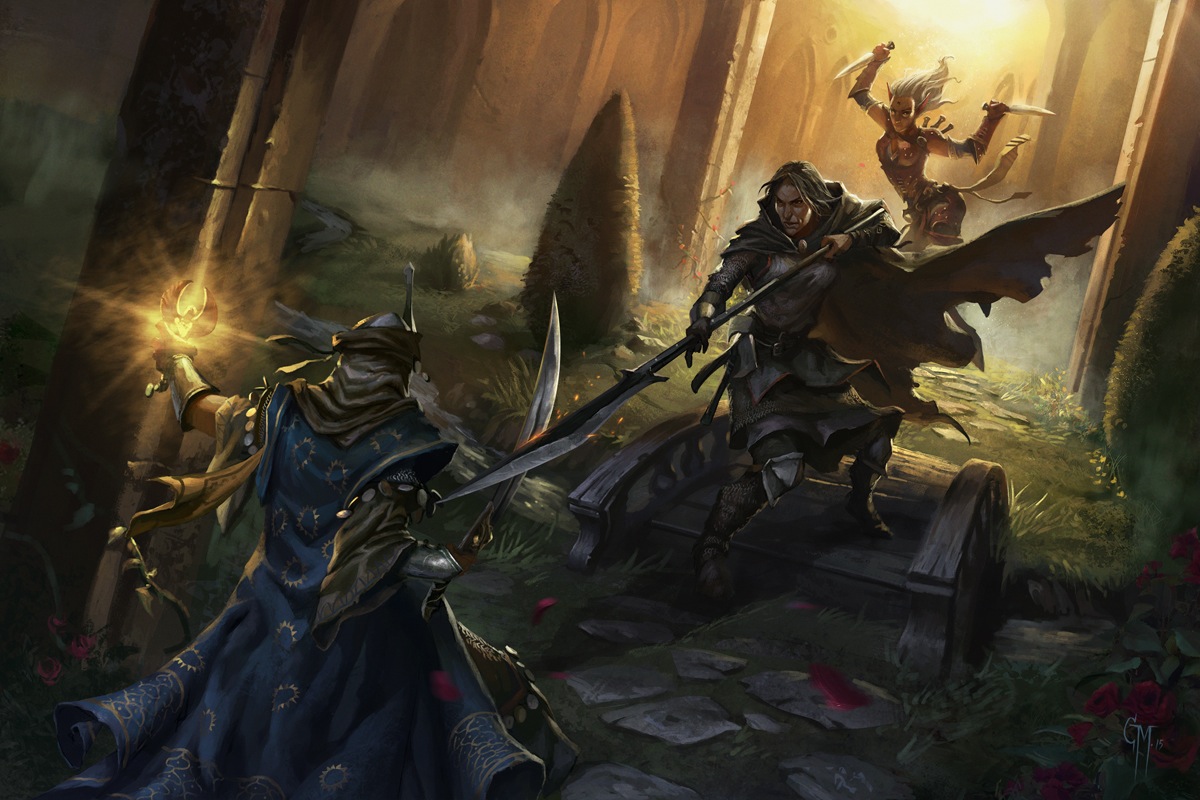 The Pathfinder Roleplaying Game is an evolution of the 3.5 rules set of the world's oldest fantasy roleplaying game, designed using the feedback of tens of thousands of gamers just like you. Players need only the single 576-page Pathfinder RPG Core Rulebook to play, while the Game Master who controls the action will also want the Pathfinder RPG Bestiary, a massive tome containing more than 350 fantastic foes for your adventurers to face. The Pathfinder RPG is a fully supported roleplaying game, with regularly released adventure modules, sourcebooks on the fantastic world of Golarion, and complete campaigns in the form of Pathfinder Adventure Paths like Council of Thieves and Kingmaker.
The Pathfinder Roleplaying Game has been designed with compatibility with previous editions in mind, so you'll be able to use your existing library of 3.5 products with minimal effort. In fact, the Pathfinder RPG is designed to smooth over a number of the rough spots in the 3.5 rules set, making several existing books even easier to use. On the other hand, the Pathfinder Roleplaying Game contains numerous additional options and exciting new takes on classic character classes and races, infusing the game with a level of excitement that will carry it years into the future.
Interested in playing?
We meet every 2nd and 4th Sunday of the month and play until 5-5:30 pm
If you have any questions about Pathfinder here at the store check out the Nola Pathfinder Society Facebook!
If you want to play check out this group of videos: