Hello Everyone. Rodney here. It has been a while since I have been able to put up an article. After Jacksonville I started a new job and now that I am back on a routine I hope to go back to producing more articles each week for you guys. This week I wanted to talk about a game I got to play recent. It is an oldie but goodie.
Resident Evil: The Deck Building Game.
If you have played any of the video games at all, this game will look very familiar to you. All of the cards in the game use the digital versions of Monsters, Weapons, and Characters as the images on the cards. Unlike most games that do this cheap way of making a card game this one actually has really good graphic design so you do not really think twice about the art on the cards. The cards look really good and are a really nice quality. So the first thing you are thinking is what makes this game any different than the other 500 deck building games out there? The first thing you will learn is it does not use the typical row of things to buy like other deck builders. In this game all of the items for purchase are actually laid out in stacks and can be bought at any time as long as you have the gold. The book provides many build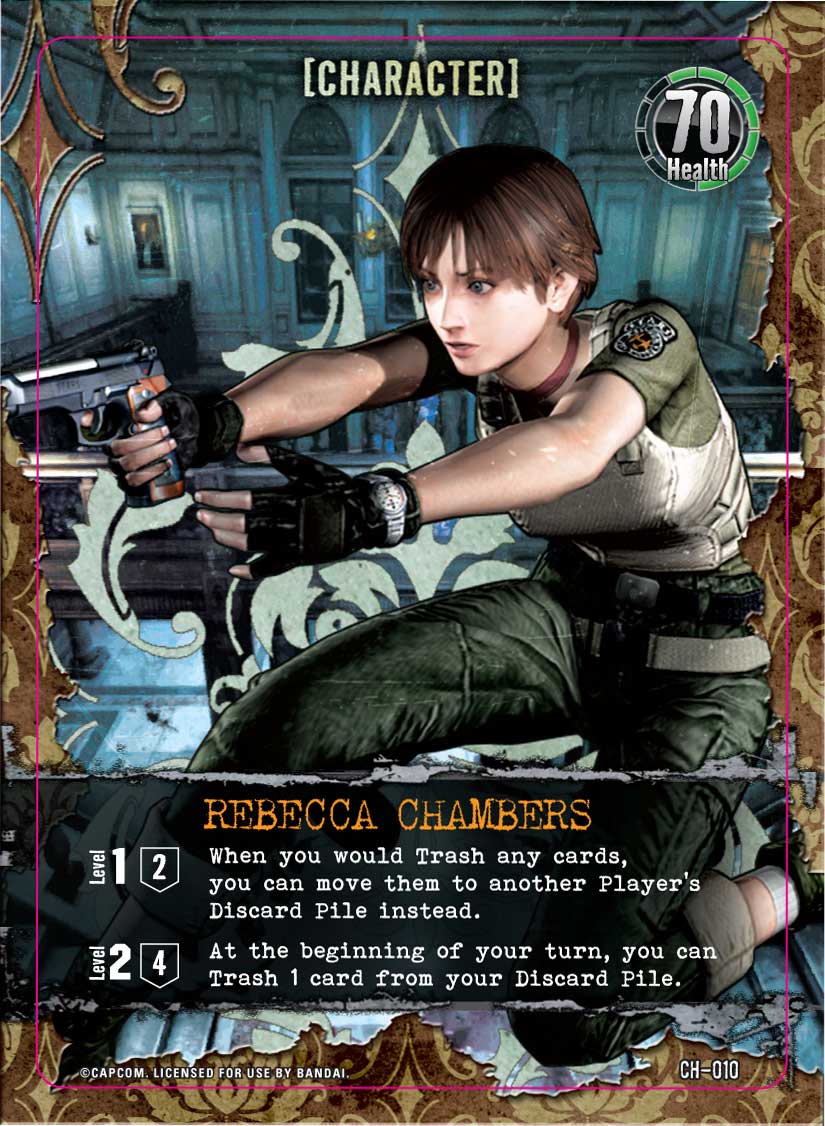 combinations to lay in the play area, but you can also come up with your own silly combinations. So far I have not tried the other modes of play other than Story Mode. In story mode you and your fellow players are playing a semi co-operative game where your only real goal is to defeat the big bad hiding in the mansion. The mansion is a deck of monster cards that you must work your way through to find this boss monster. On a turn you draw a hand of 5 cards like any other deck builder and you get 3 actions. In no particular order you get a Buy action where you spend the gold you have to acquire one card of your choice. Second you can play an Action card. This provides a lot of the combo building in the game. Most action cards add more actions to your pool and let you draw more cards or buy more items in a turn. Some even let you destroy useless cards out of your deck. Finally you get an Explore Action. When you take this action you go into the mansion. So first you take out your guns and give them ammo and see what you run into. If you have enough damage to kill the monster you gain it as decorations or basically Victory points.  If you do no you take damage from the monster and it is sent back into the mansion. If your life reaches zero you skip your next turn and are revived with 20 less max HP. Once your max HP is 0 or less you are out of the game. Also another unique aspect of this game is the character cards. Each has level up requirements. In order to gain powers on your card you have to kill a certain amount of decorations worth of monsters to get the added benefit. This is very different than most other games where your power is usable on turn 1. From my many plays of Resident Evil The Deck Building Game I have come to love it's uniqueness. You feel in many ways like you are playing the video game when you wield a rocket launcher against a Licker. If you have any love for zombies or the Resident Evil Video Games I would have to definitely recommend this little known gem among games. I would rate this game a 5/5 when it comes to Deck Builders. If you would like to buy this game be sure to talk to a Go 4 Games representative to order your copy today. And don't forget it's many expansions.