This Thursday Starts the X-Wing: Force Awakens League at Go 4 games. I don't know about you guys, but I am excited to get back to playing some X-Wing. This time around I decided I am not going to fight for the Rebel Alliance. Instead I am going to enlist myself with Imperial Forces. For a while I have been running this same list and it has had very good results. So let's take a look at it.
Royal Guard Pilot (22)
Push the Limit (3)
Royal Guard Pilot (22)
Push the Limit (3)
Captain Oicunn (42)
Outmaneuver (3)
Mara Jade (3)
Moff Jerjerrod (2)
Total: 100
View in Yet Another Squad Builder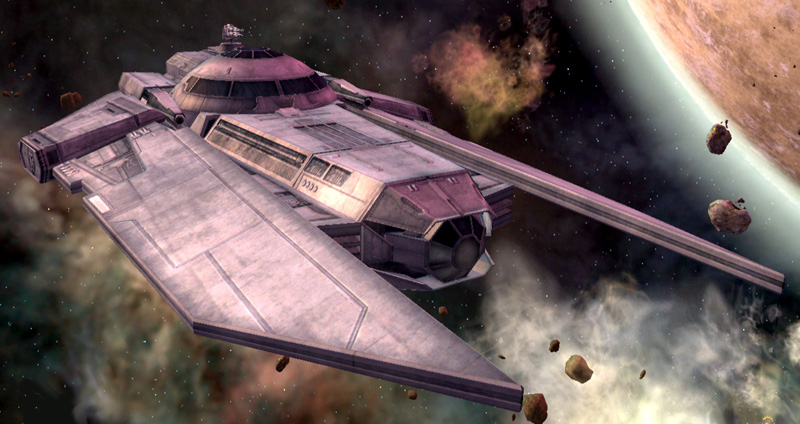 The workhorse of the group is Captain Oicunn in the Decimator. His main objective is FULL SPEED AHEAD! He primarily is flying right into the line of fire and trying his best to bump as many enemies as he can while doing it. With the ability to deal face damage on a bump and Mara Jade tagging along to stress out all ships within 1 he has a ton of utility. That being said a 360 arc is never bad either. Especially when it is equip with an Outmaneuver. Any time he fires on someone who does not have them in his arc he is reducing their defense by one. This can be a big deal especially against rebel ships with low
evasion. While the Decimator plows down the middle of the battlefield to start the fight I also bring in two interceptors with push the limit. Typically they are vultures. They look to stay away from the main fight as long as possible and swoop in on unsuspecting victims who have suffered damage from the Decimator. Adding Push the Limit makes these fighters extremely unpredictable. When you think you have a clean shot a them you are very mistaken. Being able to boost and barrel roll in the same turn can lead to many range 1 attacks out of an enemy arc. Try to run and the Interceptor is one of the fastest ships in the galaxy. If I ever get in a situation where they may be unable to avoid attacks there is always 2 actions to take an evade and a focus. This makes it hard for even an X-Wing at range 1 to land a good hit on them. I have considered stealth devices, but I rather put my points into a workhorse ship like the decimator. With him being 50% of my list he draws all fire too him leaving my interceptors to do as they wish on the battlefield. There is my build for X-Wing. What is yours? Will you be fielding the new K-wing or TIE Punisher? Or will you be taking on the dirty work of the Scum and Villainy faction? Hope to play you guys throughout the league and I will be posting updated league builds throughout the upcoming weeks. And always Remember "Join the Dark Side, We have Cookies".